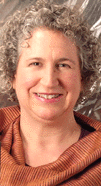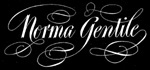 sound shaman


Home

Music

Free Sound Healings, Podcasts and Video

Private
Healings

Calendar

Newsletters

Meditations

Podcasts

Articles

Hildegard

Store

Press Kit
& Booking

YouTube

Contact

Links

FAQ
For me music is a form of prayer, drawing from within us the peace that already exists. We can allow peace to be present on Earth, because it is already present within each of us. Within our hearts, our souls and our beings, we carry our unique connection to Spirit. As we feel it each day in ourselves, we will see it more in others.

Hildegard wrote nearly 80 chants, and I have recorded more than half of them. You can listen to the chants I have recorded by clicking on the links for each song in the "mp3 free" column below. To purchase a song or a CD, click on the CD or BUY link, or use the option above..

Hildegard wrote all of her chants in Latin. I have posted here the English translations that I have done (see below for notes on using my translations and the criteria I used in translating them)
---
Please note: Active links are in purple. All others are forthcoming. Check back later for additional postings.
~~A NOTE ON THE TRANSLATIONS and MUSIC~~
Each link contains the original Latin of Hildegard's chant and my own English translation. These translations are poetic, not literal. I have translated about half of Hildegard's chants.

Many other professional translations of Hildegard's chants are available. I highly recommend those of Peter Dronke, who has captured both the poetic aspect and the practical understanding as well. I also suggest the book "Symphonia - A Critical Edition of the Symphonia armonie celestium revelationum" by Barbara Newman. This book contains both literal and poetic translations of HIldegard's chants done by Ms. Newman along with the Latin originals.

The Latin spelling is based on Hildegard's Dendermonde manuscript. The spelling was shifted into what was then current usage when it was later re-written into the standard Gregorian style notation
.
I find that translation is an artistic endeavor, and the personal observations of the translator will color the English texts substantially. For this reason you may wish to consult several different translations to more fully appreciate the intricacy of Hildegard's poetic vision.

I am glad to have these versions circulated, just please ask me for reprint permission.